Tyler Arboretum 10K Trail Run Postponed!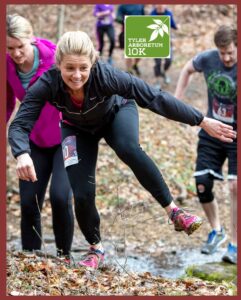 Dave Crossett
Tyler Arboretum Trail Run POSTPONED!
Our 27th Running Will Be On November 7th. If you've already signed up, your registration will carry forward.
Just 450 runners will start this popular race in suburban Philadelphia. Wide, fast trails, tons of hills and four creek crossings will face the runners. The top male and female winners get a free pair of shoes from sponsor The Running Place. All finishers get unique gifts; food afterwards for friends and family alike. Only $34 before March 16 and $37 afterwards. This is a USATF Mid-Atlantic Off-Road Grand Prix event.