50 Years of Delco RRC Celebrated!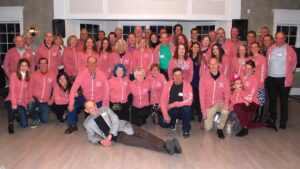 John Greenstine | Delco RRC
Delco RRC celebrated 50 years of running for fun and fitness on February 26th, 2022. Nearly 100 people came to Anthony's in Springfield. Beside great food and music the club had assembled a photo collection that highlighted members past and present. This was followed on Sunday afternoon with a fun run that traversed the same course as club members did 50 years ago to the day. More than 60 club members ran, walk and had cake and pretzels. Here is a link to the collection of all the photos.